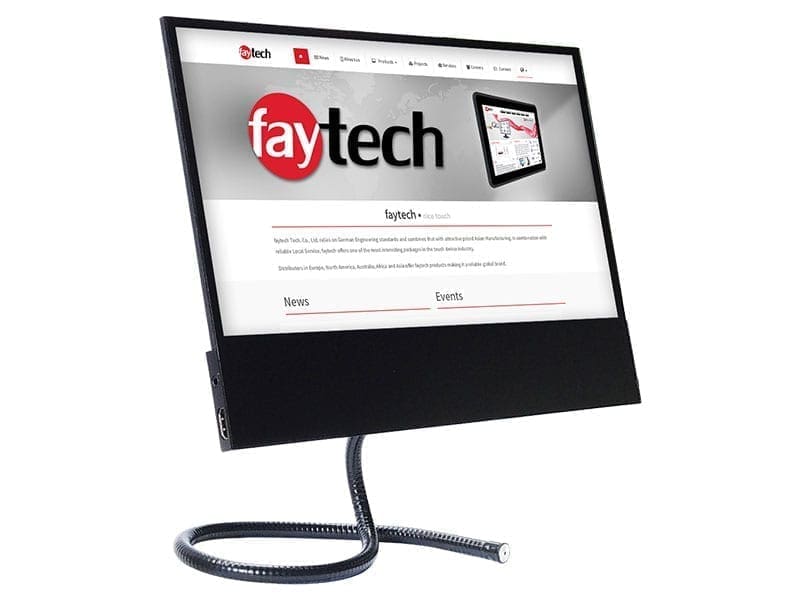 In an earlier news update, we introduced the faytech flat as a super convenient gadget to have while working in the "home office" environment, with several YouTubers trying it out for different application usages! As is already known, it is the ideal solution for those requiring an additional touch screen for their day-to-day activities, by extending (or duplicating) the screen of their smart device over USB Type-C or HDMI cable.
With great popularity among reviewers, we are glad to announce that Arun Maini aka 'MrWhoseTheBoss', also managed to try out faytech's lightweight portable touch monitor! With his reputation as UK's Most Subscribed Tech Influencer and nearly 4 million subscribers, Arun introduces and reviews the faytech flat in just one minute, so check it out below!
MrWhoseTheBoss faytech flat review
Arun's video features several amazing gadgets that can be used in combination with your smartphone, with the faytech flat being one of them. The video clearly shows how useful this monitor can be for any occasion!
Arun Maini's YouTube Video
Included with the device is a flexible stand, USB Type-C cable (1m) and protection case. Besides this, the faytech flat also works great in combination with our Capacitive Touch Stylus, which is an optional accessory!
With our factories in China running at full capacity again, we are proud to say that we have many of our products stocked and available. Some example of products that are currently well-stocked in our warehouse are:
27″ Capacitive Touch PC (N4200)
21.5″ Open Frame Touch Monitor
27″ Capacitive Touch Monitor
17″ Capacitive Touch Monitor
15″ Capacitive Touch Monitor
12.5″ faytech flat Touch Monitor
All our Touch Monitors and PC products listed above have an optically bonded touch panel, which improves the stability, reduce the reflection, increase the viewing angle, and enhance the perceived brightness. It also provides resistance to dust particles and shows a better image in general. Contact us directly, for any project inquiries or other information at +1 646 843 0877 or sales@www.faytech.us.