faytech

Commercial & Industrial Touch Screen Products
Touch Monitors
The Perfect Interactive Solution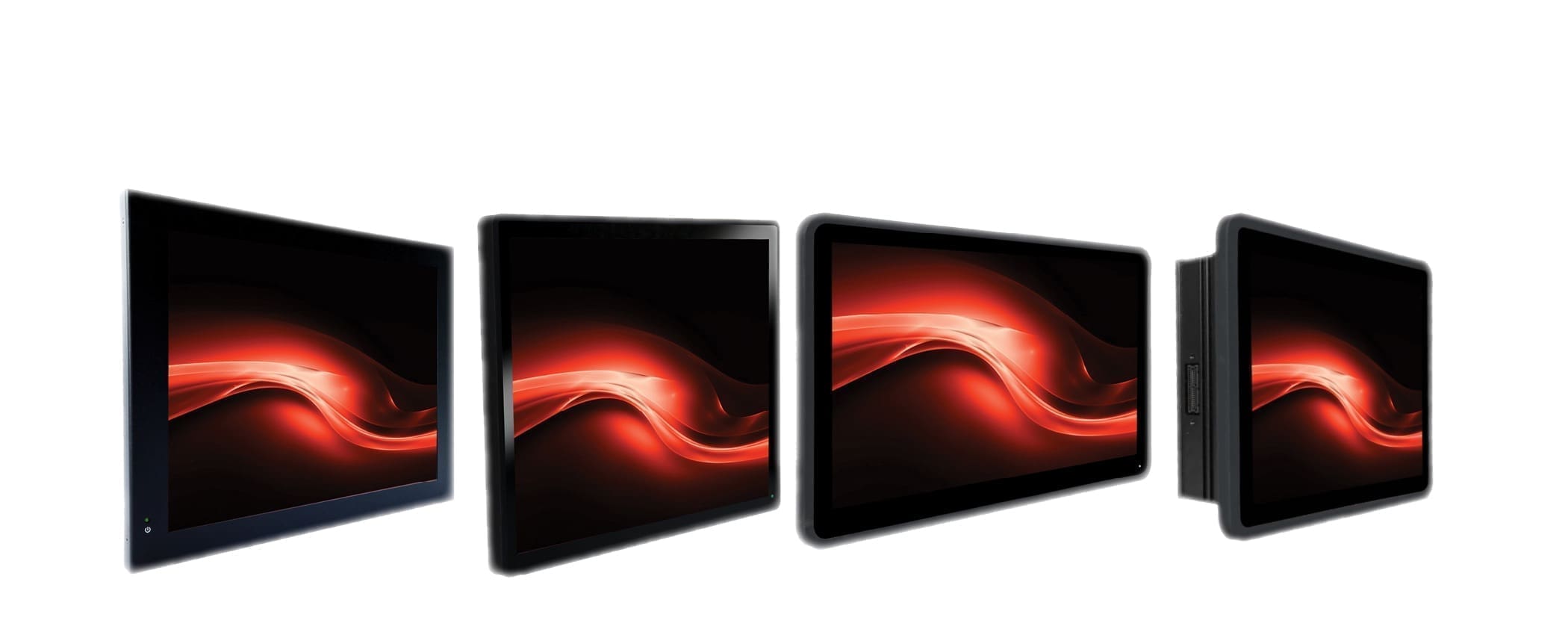 Touch PCs
The Perfect Choice for Industrial & Business Applications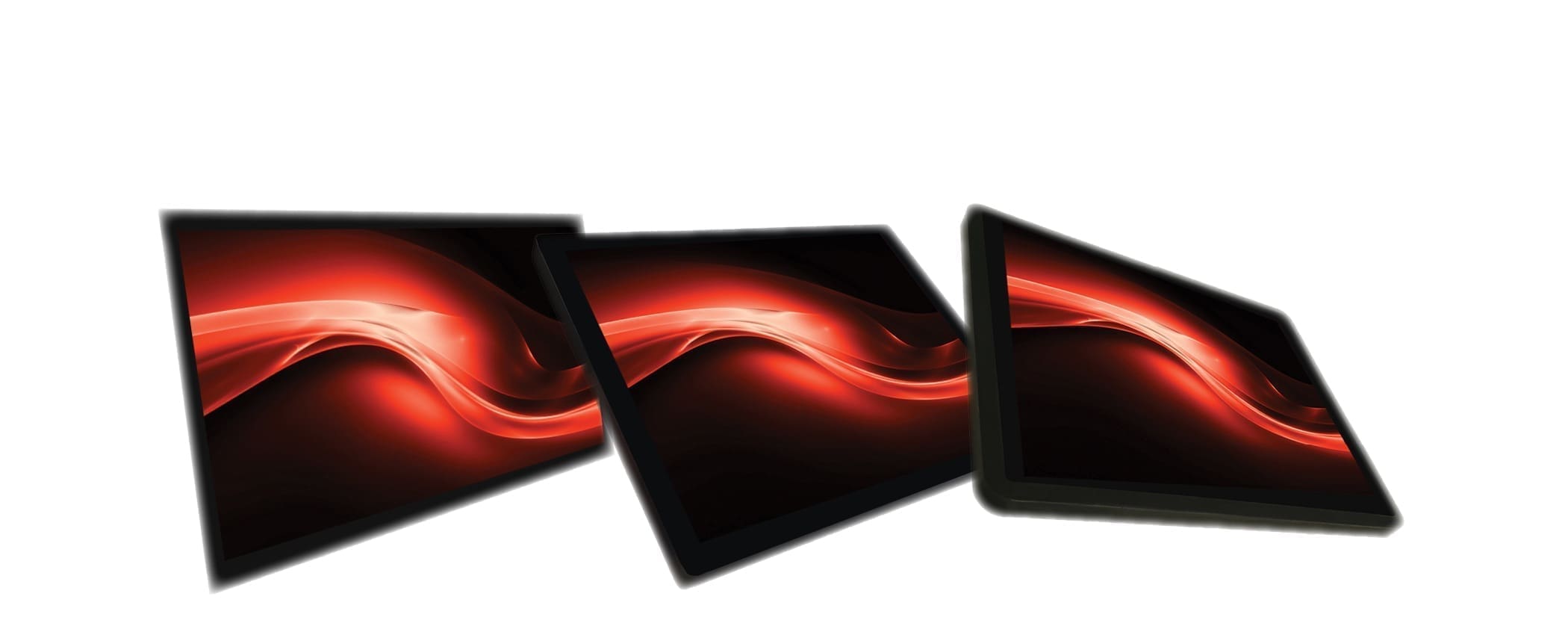 Explore The Complete faytech North America Touch Screen Product Line
Image
Name
Categories
Price
hf:categories

7″ Capacitive Touch PC (N4200)

Capacitive Touchscreen PCs

,

Touchscreen PCs

$

884.00
capacitive-touchscreen pcs

7" Resistive Touchscreen Monitor

Resistive Touchscreen Monitors

,

Touchscreen Monitors

$

246.23
resistive monitors

7'' Capacitive Touchscreen Monitor

Capacitive Touchscreen Monitors

,

Touchscreen Monitors

$

278.41
capacitive monitors

7'' Open Frame Capacitive Touch Monitor

Capacitive Touchscreen Monitors

,

Open Frame Touchscreen Monitors

,

Touchscreen Monitors

$

369.00
capacitive open-frame-touch-monitors monitors

7" High Brightness IP65 HDMI Touchscreen Monitor

High Brightness Touchscreen Monitors

,

Industrial Touchscreen Monitors

,

Rugged Touchscreen Monitors

,

Sunlight Readable Touchscreen Monitors

,

Touchscreen Monitors

$

377.00
high-brightness industrial-touchscreen rugged sunlight-readable monitors

7″ Embedded Touch PC (ARM V40)

Embedded Touchscreen PCs

,

Touchscreen PCs

$

456.19
embedded-touchscreen pcs

8″ Resistive Touch PC (N3350)

Resistive Touchscreen PCs

,

Touchscreen PCs

$

808.22
resistive-touchscreen pcs

8″ Capacitive Touch PC (N4200)

Capacitive Touchscreen PCs

,

Clearance

,

Touchscreen PCs

capacitive-touchscreen clearance pcs

8" Resistive Touchscreen Monitor

Resistive Touchscreen Monitors

,

Touchscreen Monitors

$

173.25
resistive monitors

8" Capacitive Touchscreen Monitor

Capacitive Touchscreen Monitors

,

Touchscreen Monitors

$

275.49
capacitive monitors

8" High Brightness IP65 HDMI Touchscreen Monitor

High Brightness Touchscreen Monitors

,

Industrial Touchscreen Monitors

,

Rugged Touchscreen Monitors

,

Sunlight Readable Touchscreen Monitors

,

Touchscreen Monitors

$

369.43
high-brightness industrial-touchscreen rugged sunlight-readable monitors

8" Embedded Touch PC (ARM V40)

Clearance

,

Embedded Touchscreen PCs

,

Touchscreen PCs

clearance embedded-touchscreen pcs

10.1″ Capacitive Touch PC (i5-7300U)

Capacitive Touchscreen PCs

,

Touchscreen PCs

$

2,058.85
capacitive-touchscreen pcs

10.1″ Capacitive Touch PC (N4200)

Capacitive Touchscreen PCs

,

Touchscreen PCs

$

1,130.87
capacitive-touchscreen pcs

10.1" Industrial Rugged Tablet PC IP65 (N4200)

Capacitive Touchscreen PCs

,

Touchscreen PCs

$

1,130.87
capacitive-touchscreen pcs

10.1″ Body Temperature Screening Computer

Touchscreen PCs

pcs

10.1" Capacitive Touchscreen Monitor

Capacitive Touchscreen Monitors

,

Touchscreen Monitors

$

376.33
capacitive monitors

10.1″ Embedded Touch PC (ARM V40)

Embedded Touchscreen PCs

,

Touchscreen PCs

$

521.48
embedded-touchscreen pcs

10.1″ Embedded Touch Kiosk (ARM V40)

Specialty

,

Touchscreen Kiosks

,

Touchscreen PCs

specialty touchscreen-kiosks pcs

10″ Capacitive Touch PC (i5-7300U)

Capacitive Touchscreen PCs

,

Touchscreen PCs

$

1,987.47
capacitive-touchscreen pcs

10″ Resistive Touch PC (N3350)

Resistive Touchscreen PCs

,

Touchscreen PCs

$

866.32
resistive-touchscreen pcs

10″ Capacitive Touch PC (N4200)

Capacitive Touchscreen PCs

,

Touchscreen PCs

$

1,075.68
capacitive-touchscreen pcs

10" Resistive Touchscreen Monitor

Resistive Touchscreen Monitors

,

Touchscreen Monitors

$

211.11
resistive monitors

10" Capacitive Touchscreen Monitor

Capacitive Touchscreen Monitors

,

Touchscreen Monitors

$

350.87
capacitive monitors

10" High Brightness IP65 HDMI Touch Screen Monitor

High Brightness Touchscreen Monitors

,

Industrial Touchscreen Monitors

,

Rugged Touchscreen Monitors

,

Sunlight Readable Touchscreen Monitors

,

Touchscreen Monitors

$

459.86
high-brightness industrial-touchscreen rugged sunlight-readable monitors

10″ Embedded Touch PC (ARM V40)

Embedded Touchscreen PCs

,

Touchscreen PCs

$

486.54
embedded-touchscreen pcs

11.6" Open Frame Capacitive Touch Monitor

Capacitive Touchscreen Monitors

,

Open Frame Touchscreen Monitors

,

Touchscreen Monitors

$

507.20
capacitive open-frame-touch-monitors monitors

12.1″ Resistive Touch PC (N3350)

Resistive Touchscreen PCs

,

Touchscreen PCs

$

994.20
resistive-touchscreen pcs

12.1″ Capacitive Touch PC (N4200)

Capacitive Touchscreen PCs

,

Clearance

,

Touchscreen PCs

capacitive-touchscreen clearance pcs

12.1" High Brightness IP65 HDMI Touch Screen Monitor

High Brightness Touchscreen Monitors

,

Industrial Touchscreen Monitors

,

Rugged Touchscreen Monitors

,

Sunlight Readable Touchscreen Monitors

,

Touchscreen Monitors

$

828.13
high-brightness industrial-touchscreen rugged sunlight-readable monitors

12.1" Capacitive Touch Screen Monitor

Capacitive Touchscreen Monitors

,

Touchscreen Monitors

$

534.92
capacitive monitors

12.5" faytech Flat Touch Monitor v1

Clearance

,

Touchscreen Monitors

clearance monitors

12.5" faytech Flat Touch Monitor v2

Uncategorized

,

Clearance

,

Touchscreen Monitors

uncategorized clearance monitors

13.3″ Capacitive Touch PC (i5-7300U)

Capacitive Touchscreen PCs

,

Touchscreen PCs

$

2,118.23
capacitive-touchscreen pcs

13.3″ Capacitive Touch PC (N4200)

Capacitive Touchscreen PCs

,

Clearance

,

Touchscreen PCs

capacitive-touchscreen clearance pcs

13.3'' Capacitive Touchscreen Monitor

Capacitive Touchscreen Monitors

,

Touchscreen Monitors

$

545.93
capacitive monitors

13.3″ Embedded Touch PC (ARM V40)

Clearance

,

Embedded Touchscreen PCs

,

Touchscreen PCs

clearance embedded-touchscreen pcs

15.6″ Capacitive Touch PC (i5-7300U)

Capacitive Touchscreen PCs

,

Touchscreen PCs

$

2,219.33
capacitive-touchscreen pcs

15.6″ Capacitive Touch PC (N4200)

Capacitive Touchscreen PCs

,

Clearance

,

Touchscreen PCs

capacitive-touchscreen clearance pcs

15.6" Capacitive Touchscreen Monitor

Capacitive Touchscreen Monitors

,

Touchscreen Monitors

$

597.53
capacitive monitors

15.6″ Open Frame Capacitive Touch Monitor

Open Frame Touchscreen Monitors

,

Touchscreen Monitors

$

861.41
open-frame-touch-monitors monitors

15.6″ Embedded Touch PC (ARM V40)

Clearance

,

Embedded Touchscreen PCs

,

Touchscreen PCs

clearance embedded-touchscreen pcs

15.6" Interactive Mirror

Mirror

,

Specialty

$

1,399.31
mirror specialty

15″ Capacitive Touch PC (i5-7300U)

Capacitive Touchscreen PCs

,

Touchscreen PCs

$

2,187.97
capacitive-touchscreen pcs

15″ Resistive Touch PC (N3350)

Resistive Touchscreen PCs

,

Touchscreen PCs

$

1,101.08
resistive-touchscreen pcs

15″ Capacitive Touch PC (N4200)

Capacitive Touchscreen PCs

,

Clearance

,

Touchscreen PCs

capacitive-touchscreen clearance pcs

15" Resistive Touchscreen Monitor

Resistive Touchscreen Monitors

,

Touchscreen Monitors

$

356.46
resistive monitors

15″ Capacitive Touchscreen Monitor

Capacitive Touchscreen Monitors

,

Touchscreen Monitors

$

578.31
capacitive monitors

15″ Open Frame Capacitive Touch Monitor

Capacitive Touchscreen Monitors

,

Open Frame Touchscreen Monitors

,

Touchscreen Monitors

$

736.27
capacitive open-frame-touch-monitors monitors

15" High Brightness Capacitive IP65 HDMI Touch Screen Monitor

High Brightness Touchscreen Monitors

,

Industrial Touchscreen Monitors

,

Rugged Touchscreen Monitors

,

Sunlight Readable Touchscreen Monitors

,

Touchscreen Monitors

$

827.83
high-brightness industrial-touchscreen rugged sunlight-readable monitors

15″ Embedded Touch PC (ARM V40)

Embedded Touchscreen PCs

,

Touchscreen PCs

$

686.28
embedded-touchscreen pcs

17″ Capacitive Touch PC (i5-7300U)

Capacitive Touchscreen PCs

,

Touchscreen PCs

$

2,247.02
capacitive-touchscreen pcs

17″ Resistive Touch PC (N3350)

Resistive Touchscreen PCs

,

Touchscreen PCs

$

1,133.18
resistive-touchscreen pcs

17″ Capacitive Touch PC (N4200)

Capacitive Touchscreen PCs

,

Touchscreen PCs

$

1,365.62
capacitive-touchscreen pcs

17" Resistive Touchscreen Monitor

Resistive Touchscreen Monitors

,

Touchscreen Monitors

$

371.66
resistive monitors

17" Capacitive Touchscreen Monitor

Capacitive Touchscreen Monitors

,

Touchscreen Monitors

$

600.54
capacitive monitors

17″ Embedded Touch PC (ARM V40)

Clearance

,

Embedded Touchscreen PCs

,

Touchscreen PCs

clearance embedded-touchscreen pcs

19″ Capacitive Touch PC (i5-7300U)

Capacitive Touchscreen PCs

,

Touchscreen PCs

$

2,289.54
capacitive-touchscreen pcs

19″ Resistive Touch PC (N3350)

Resistive Touchscreen PCs

,

Touchscreen PCs

$

1,119.80
resistive-touchscreen pcs

19″ Capacitive Touch PC (N4200)

Capacitive Touchscreen PCs

,

Touchscreen PCs

$

1,407.50
capacitive-touchscreen pcs

19" Resistive Touchscreen Monitor

Resistive Touchscreen Monitors

,

Touchscreen Monitors

$

548.87
resistive monitors

19" Capacitive Touchscreen Monitor

Capacitive Touchscreen Monitors

,

Touchscreen Monitors

$

629.53
capacitive monitors

19″ Embedded Touch PC (ARM V40)

Embedded Touchscreen PCs

,

Touchscreen PCs

$

809.56
embedded-touchscreen pcs

21.5″ Capacitive Touch PC (i5-7300U)

Capacitive Touchscreen PCs

,

Touchscreen PCs

$

2,114.44
capacitive-touchscreen pcs

21.5″ Digital Signage Sanitization Station (N4200)

Specialty

,

Touchscreen Kiosks

specialty touchscreen-kiosks

21.5″ Capacitive Touch PC (N4200)

Capacitive Touchscreen PCs

,

Touchscreen PCs

$

1,585.04
capacitive-touchscreen pcs

21.5″ Capacitive Touchscreen Monitor

Capacitive Touchscreen Monitors

,

Touchscreen Monitors

$

632.79
capacitive monitors

21.5″ Open Frame Capacitive Touch Monitor

Open Frame Touchscreen Monitors

,

Touchscreen Monitors

$

932.20
open-frame-touch-monitors monitors

21.5″ Digital Signage Sanitization Station (basis)

Specialty

,

Touchscreen Kiosks

specialty touchscreen-kiosks

21.5″ Embedded Touch PC (ARM V40)

Embedded Touchscreen PCs

,

Touchscreen PCs

$

817.03
embedded-touchscreen pcs

24″ Capacitive Touch PC (i5-7300U)

Capacitive Touchscreen PCs

,

Touchscreen PCs

$

2,276.00
capacitive-touchscreen pcs

24″ Capacitive Touch PC (N4200)

Capacitive Touchscreen PCs

,

Touchscreen PCs

$

1,604.17
capacitive-touchscreen pcs

24" Capacitive Touchscreen Monitor

Capacitive Touchscreen Monitors

,

Touchscreen Monitors

$

824.89
capacitive monitors

24″ Embedded Touch PC (ARM V40)

Embedded Touchscreen PCs

,

Touchscreen PCs

$

982.06
embedded-touchscreen pcs

27″ Capacitive Touch PC (i5-7300U)

Capacitive Touchscreen PCs

,

Touchscreen PCs

$

2,681.73
capacitive-touchscreen pcs

27″ Capacitive Touch PC (N4200)

Capacitive Touchscreen PCs

,

Touchscreen PCs

$

1,961.86
capacitive-touchscreen pcs

27" Capacitive Touchscreen Monitor

Capacitive Touchscreen Monitors

,

Touchscreen Monitors

$

1,175.55
capacitive monitors

27″ Embedded Touch PC (ARM V40)

Embedded Touchscreen PCs

,

Touchscreen PCs

$

1,216.30
embedded-touchscreen pcs

32″ Capacitive Touch PC (i5-7300U)

Capacitive Touchscreen PCs

,

Touchscreen PCs

$

3,442.22
capacitive-touchscreen pcs

32″ Capacitive Touch PC (N4200)

Capacitive Touchscreen PCs

,

Touchscreen PCs

$

2,598.57
capacitive-touchscreen pcs

32″ Capacitive Touchscreen Monitor

Capacitive Touchscreen Monitors

,

Touchscreen Monitors

$

2,305.76
capacitive monitors

32″ Open Frame Capacitive Touch Monitor

Capacitive Touchscreen Monitors

,

Open Frame Touchscreen Monitors

,

Touchscreen Monitors

$

1,898.87
capacitive open-frame-touch-monitors monitors

32″ Capacitive Touch Monitor Kiosk

Specialty

,

Touchscreen Kiosks

,

Touchscreen PCs

specialty touchscreen-kiosks pcs

32″ Embedded Touch PC (ARM V40)

Embedded Touchscreen PCs

,

Touchscreen PCs

$

2,213.78
embedded-touchscreen pcs

43″ Embedded PC Kiosk 4K – no touch (RK3399)

Specialty

,

Touchscreen Kiosks

,

Touchscreen PCs

specialty touchscreen-kiosks pcs

43" Open Frame Capacitive Touch Screen Monitor

Open Frame Touchscreen Monitors

,

Touchscreen Monitors

$

3,231.30
open-frame-touch-monitors monitors

43″ Capacitive Touchscreen Monitor (as Project)

Capacitive Touchscreen Monitors

,

Touchscreen Monitors

$

4,383.92
capacitive monitors

43″ Capacitive Touch Monitor Kiosk

Specialty

,

Touchscreen Kiosks

,

Touchscreen PCs

specialty touchscreen-kiosks pcs

48.5" Strip-Type LCD Monitor

Specialty

,

Strip Monitor

,

Touchscreen Monitors

$

1,770.77
specialty strip-monitor monitors

55″ Open Frame Capacitive Touch Monitor (4K)

Capacitive Touchscreen Monitors

,

Open Frame Touchscreen Monitors

,

Touchscreen Monitors

$

5,528.00
capacitive open-frame-touch-monitors monitors

55″ Capacitive Touchscreen Monitor (as Project)

Capacitive Touchscreen Monitors

,

Touchscreen Monitors

$

4,995.96
capacitive monitors

55″ Capacitive Touch Monitor Kiosk

Specialty

,

Touchscreen Kiosks

,

Touchscreen PCs

specialty touchscreen-kiosks pcs

86" Interactive Whiteboard

Interactive Whiteboard

,

Specialty

,

Touchscreen PCs

$

5,764.00
interactive-whiteboard specialty pcs

VESA 100 Stand

Accessories

,

Stands

$

60.00
accessories stands

i5-7300U Industrial PC

Industrial Computers

,

Industrial PCs

,

Touchscreen PCs

$

1,636.32
industrial-computer industrial pcs

N4200 Industrial PC

Industrial Computers

,

Industrial PCs

,

Touchscreen PCs

$

833.16
industrial-computer industrial pcs

N4200 Industrial PC (Box PC)

Mainboards

$

704.00
mainboards

Clamp Supports

Accessories

,

Clamp Supports

accessories clamps
More Information
Looking for cutting-edge finger multitouch solutions? Look no further than faytech! As a trusted manufacturer of innovative technology, faytech has established itself as a leader in the industry. With their wide range of high-quality LCD panel products, businesses worldwide rely on faytech's capacitive touchscreens to meet their touchscreen needs.
From interactive displays to rugged industrial monitors, faytech offers solutions tailored to various sectors. Their commitment to excellence and customer satisfaction has made them a go-to choice for businesses across the globe. Whether you're in North America or anywhere else, faytech's VGA products are designed to deliver superior performance and reliability. Experience the future of touch screen technology with faytech!
faytech: Manufacturers of Commercial and Industrial Touch Applications
faytech is a leading manufacturer specializing in the production of touchscreen displays, LCD panels, and PCs. With their cutting-edge technology and sleek design, they provide reliable and durable solutions for various industries. Their touch screen monitors feature finger multitouch capabilities and VGA connectivity.
Faytech is a trusted brand that offers exceptional quality products, including LCD panels, VGA and HDMI connectors, and capacitive touch screen monitors. Their advanced technology ensures a seamless user experience for interactive displays and demanding applications.
One of the key features that sets faytech apart is their expertise in VGA (Video Graphics Array) connectivity. This allows users to connect their hdmi devices to external lcd panel displays with ease, providing enhanced visual output. With faytech's VGA compatibility, you can enjoy crisp and clear images on larger screens, making it perfect for presentations, gaming, or multimedia purposes. Additionally, faytech offers a wide range of embedded touch pc products to meet your specific needs.
Another noteworthy aspect of faytech products is their VESA (Video Electronics Standards Association) compatibility. VESA mounting standards ensure easy installation and flexibility for VGA and touch screen monitor setups. Whether you prefer wall-mounting or using an adjustable stand, faytech's VESA compatibility ensures hassle-free setup options for touchscreen displays and embedded touch PCs to suit your specific needs.
faytech understands that different industries have unique requirements. That's why they offer a wide range of customizable options for touch screen monitors to cater to diverse applications. From industrial automation and healthcare to retail and hospitality sectors, faytech provides tailored solutions with capacitive touch screen PCs that meet industry-specific demands.
Their commitment to durability is evident in every faytech product, including their touch screen monitors. Each capacitive touch screen monitor undergoes rigorous testing procedures to ensure reliability even in challenging industrial applications. Whether it's extreme temperatures, dust, or vibrations, faytech touch screen monitors are built to withstand the toughest conditions without compromising performance. These monitors are designed for use with PCs.
In addition to their technological prowess, faytech offers sleek and modern designs that seamlessly blend with any workspace or environment. Their pc products are perfect for industrial applications, adding a touch of sophistication to your setup without sacrificing style or functionality.
To summarize, faytech is a trusted manufacturer specializing in touch screen monitors and PCs. Their cutting-edge technology combined with sleek design ensures a superior user experience. With VGA and VESA compatibility, they offer enhanced connectivity options and easy installation. Whether you're in the industrial sector or require touch screen solutions for retail, faytech provides reliable and durable products tailored to meet your specific needs. Experience the innovation and quality that faytech brings to the world of touch screen technology.
Commercial and Industrial Touch Screen Products Overview
faytech offers a wide selection of pc touch screen products specifically designed for commercial and industrial applications. These highly versatile pc products are built to withstand the demands of various industries, providing businesses with reliable and efficient solutions for their pc touchscreen needs.
One of the key advantages of faytech's touch screen products is their extensive range for PC. From small PC displays to large interactive PC panels, they offer an array of options to suit different PC requirements. Whether you need a compact PC display for point-of-sale systems or a robust PC panel for industrial control rooms, faytech has you covered.
Customizability is another standout feature of faytech's touch screen products for pc and industrial applications. They understand that businesses in these sectors have unique needs, so they provide customizable options to tailor their products accordingly. This allows companies to optimize their touchscreen experience by incorporating specific functionalities and features that align with their operations.
faytech's touch screen products for industrial applications boast advanced capabilities that enhance user interaction on a PC. For instance, many of their displays utilize capacitive touch technology, enabling precise and responsive input. With multi-touch capability, users can perform gestures such as pinch-to-zoom or swipe effortlessly, making navigation intuitive and seamless.
In addition to superior touch functionality, faytech's PC products also deliver exceptional visual quality. Their displays offer high resolutions that ensure sharp and clear visuals for the overall user experience. Whether it's displaying intricate graphics or detailed data charts, these high-resolution PC screens provide unparalleled clarity.
Faytech's touch screen products excel in various industries:
Retail: faytech north america's compact touch screen monitors are ideal for point-of-sale systems where space is limited. The product is perfect for PC users looking for a space-saving solution.

Hospitality: Interactive kiosks equipped with faytech touch screen monitors can streamline guest services by providing a user-friendly interface. The product is designed to enhance the guest experience and make it easier for them to access information or complete tasks on their PC.

Healthcare: Touchscreen monitors on PCs facilitate efficient patient record management, medical imaging, and product display.

Manufacturing: Industrial-grade touch screens from faytech north america withstand harsh environments while improving productivity on factory floors. These touch screens are designed to be used with PCs and are specifically built to withstand the demands of industrial settings.

Transportation: Touch-enabled ticketing systems and interactive information displays enhance passenger experience with the faytech north america product, such as the PC.
faytech's commitment to quality and innovation has made them a trusted provider of touch screen products for commercial and industrial use. Their customizable options, advanced features, and extensive range of products make them an ideal choice for businesses seeking reliable touchscreen solutions tailored to their specific needs. With faytech, companies can enhance their operations, improve user interaction, and stay ahead in today's competitive market.
Industrial Touch Panel PC Products: Ideal for Business Applications
In today's fast-paced business world, having a reliable and efficient computing solution is crucial.Where demands are high and conditions can be harsh, faytech products offer the perfect solution. Their range of Industrial Touch Panel PCs is specifically designed to meet the needs of businesses operating in manufacturing, logistics, and various other industries.
Powerful computing solution designed for industrial environments
faytech's Industrial Touch Panel PCs are the ultimate product for demanding applications. With powerful hardware, these touch screen PCs deliver exceptional computing power. Equipped with advanced mainboards and processors, they ensure smooth and efficient performance. Whether you're running complex control systems or handling large amounts of data, these PCs are designed to handle it all.
Suitable for demanding applications in manufacturing, logistics, etc.
Manufacturing and logistics operations require robust technology that can withstand the rigors of daily use. faytech's Industrial Touch Panel PCs are built to last in these challenging environments. With their rugged construction and durable LCD panels, they can handle the toughest conditions without compromising on functionality or performance.
These capacitive touch PCs from faytech north america are ideal for a wide range of industrial applications. From production line control systems to inventory management software, these faytech north america PCs provide seamless integration with your existing infrastructure. Their Linux-based operating system ensures compatibility with industry-standard software solutions.
Rugged construction ensures durability even in harsh conditions
faytech understands that industrial environments can be unforgiving. That's why their Industrial Touch Panel PCs are built to withstand extreme temperatures, vibrations, dust, and moisture. The sturdy frame and robust design ensure that these PCs can endure the harshest conditions without compromising their performance or longevity.
Whether you're operating in a factory with fluctuating temperatures or a warehouse prone to dust accumulation, faytech's Industrial Touch Panel PCs will continue to perform reliably day after day. Their resistance to water and moisture makes them suitable for use in outdoor settings as well.
Faytech Interactive Touch Products: Enhancing Efficiency in Various Industries
Touch monitors, also known as touch screen monitors, have revolutionized the way we interact with digital content. With their intuitive touch technology, these devices have found versatile applications across sectors such as retail, healthcare, education, and more. Faytech products offer high-performance displays with accurate touch response, making them an ideal choice for businesses looking to enhance efficiency and productivity.
Improves productivity by enabling intuitive interaction with digital content.
One of the key advantages of touch monitors is their ability to improve productivity by providing users with an intuitive way to interact with digital content. Instead of relying on traditional input devices like keyboards and mice, users can simply use their fingers to navigate through menus, scroll through documents, and perform various tasks. This streamlined interface eliminates the need for additional steps or training, allowing employees to work more efficiently and effectively.
In a retail environment, for example, touch monitors can be used as interactive kiosks where customers can browse products or place orders directly on the screen. This not only speeds up the purchasing process but also provides a more engaging and personalized shopping experience.
Versatile application across sectors such as retail, healthcare, education, etc.
Touch monitors are incredibly versatile and find applications in various industries. In the healthcare sector, these monitors can be utilized in hospitals and clinics for patient check-ins or accessing medical records. The intuitive touch interface simplifies these processes and reduces administrative burdens.
In educational institutions, touch monitors facilitate interactive learning experiences by allowing students to actively engage with educational software or multimedia content. Teachers can create dynamic lessons that encourage student participation and collaboration.
High-performance displays with accurate touch response.
Faytech's range of touch monitor series offers high-quality displays coupled with precise touch response capabilities. These monitors are designed to deliver exceptional visual clarity while ensuring seamless interaction between users' fingertips and the screen surface. Whether it's a single-point touch or advanced finger multitouch, Faytech products provide a smooth and responsive touch experience.
Commercial Portable Touch Product Line: On-the-Go Productivity
In today's fast-paced world, staying productive while on the go is essential for mobile professionals. With faytech products, such as their portable touch monitors, you can now take your work efficiency to a whole new level. These compact and lightweight devices are designed to provide seamless on-the-go productivity, allowing you to work anytime and anywhere.
Compact and Lightweight Design
faytech's portable touch monitors are specifically crafted with portability in mind. Their slim and sleek design makes them incredibly easy to carry around, fitting perfectly into your laptop bag or backpack. Whether you're traveling for business or simply need a second screen while working remotely, these monitors won't weigh you down.
Despite their compact size, these faytech north america touch screen monitors offer ample screen space for enhanced multitasking capabilities. The high-quality faytech north america touchscreen displays ensure precise responsiveness and smooth navigation, making it a breeze to interact with your applications and files.
Efficient Work While Traveling
Gone are the days of being tied down to a desk or office space. With faytech's portable touch monitors, you can transform any location into your personal workspace. Whether you're on a train, in a coffee shop, or waiting at the airport, these monitors enable you to continue working efficiently without compromise.
The plug-and-play functionality of faytech north america devices allows for instant setup on any compatible device. Simply connect the monitor using standard connectors like USB or HDMI, and you're ready to go. No need for complex installations or additional software – just plug in and start working.
Versatile Applications
faytech's portable touch monitors have a wide range of applications beyond traditional office settings. They are ideal for various industries that require interactive displays such as kiosks and digital signage systems. With their multitouch capabilities, these monitors offer an immersive experience that engages customers and enhances user interaction.
These portable touch monitors from faytech north america can serve as a secondary screen for your gaming setup or media center. Connect them to your gaming console or streaming device, and enjoy an enhanced visual experience with the convenience of touch controls.
Accessories and Connectivity Options
To further enhance the usability of faytech's portable touch monitors, a variety of accessories and connectivity options are available. From stands and mounts for ergonomic positioning to protective cases for safe transportation, you can customize your setup according to your needs.
The monitors come with standard connectors such as USB, HDMI, and LAN ports, ensuring compatibility with a wide range of devices. Whether you're using a laptop, desktop computer, or even a smartphone or tablet, connecting these monitors is effortless.
Outdoor High Brightness Product Line
LCD panels with high brightness levels are essential for ensuring optimal visibility in bright environments.Digital signage, or transportation systems, faytech products excel in providing the perfect solution. These high brightness touch monitors are designed to deliver clear visuals even under direct sunlight, making them an excellent option for various outdoor settings.
One of the key advantages of faytech's high brightness touch monitors is their enhanced brightness levels. With exceptional luminance capabilities, these displays offer superior visibility compared to standard monitors. Whether it's a sunny day or a well-lit environment, users can rely on faytech products to deliver vivid and easily readable content.
The sunlight-readable feature of these touch monitors is particularly noteworthy. By utilizing advanced technologies like optical bonding, faytech ensures that the LCD panels remain highly visible even when exposed to direct sunlight. This means that regardless of the lighting conditions, users can interact with the display without any visibility issues.
In outdoor scenarios where dust and other particles are prevalent, faytech's dust-proof design provides added durability and reliability. The touch monitors are built with protective measures that prevent dust from entering and affecting the functionality of the device. This makes them suitable for deployment in dusty environments such as construction sites or industrial facilities.
Faytech's high brightness touch monitors offer an excellent choice due to their robust features and reliability. These displays can withstand harsh weather conditions while maintaining optimal performance. Whether it's rain or shine, users can trust that their interactive kiosk will continue to function flawlessly.
Digital signage is another area where faytech products shine. With their high brightness levels and sunlight-readable displays, these touch monitors ensure that advertisements and information remain clearly visible at all times. Businesses can confidently deploy digital signage solutions in outdoor locations knowing that their messages will be effectively conveyed to the target audience.
Transportation systems also greatly benefit from faytech's high brightness touch monitors. Whether it's a bus, train, or airport terminal, these displays enhance the passenger experience by providing real-time information in a clear and legible manner. Travelers can easily access schedules, maps, and other relevant information without straining their eyes.
Reliable Touch Screen Products for Commercial and Industrial Applications
In conclusion, faytech is the go-to choice for reliable touch screen solutions. Their wide range of products, including touch screen monitors and PCs, cater to both commercial and industrial needs. The industrial touch panel PC offered by faytech is ideal for various business applications, enhancing efficiency and productivity.
faytech's touch monitors are designed to meet the demands of different industries, providing seamless interaction and improving workflow. These monitors have proven to be invaluable in sectors such as retail, healthcare, hospitality, and more.
For those on the move, faytech offers portable touch monitors that enable on-the-go productivity. Whether you're traveling or working remotely, these lightweight yet powerful devices ensure you never compromise on efficiency.
Faytech's high brightness touch monitors are perfect for outdoor use. With enhanced visibility even in bright sunlight, these monitors are suitable for applications such as digital signage or outdoor kiosks.
By choosing faytech products, you can trust in their commitment to quality and reliability. Their extensive experience in manufacturing touch screen solutions makes them a trusted partner for businesses worldwide.
To make your decision easier when considering faytech products:
FAQs
Can I use faytech touch screen monitors with my existing systems?
Yes! faytech's touch screen monitors are compatible with various operating systems and can seamlessly integrate with your existing infrastructure.
Are faytech products durable enough for industrial environments?
Absolutely! Designed with durability in mind, faytech touch screen monitors are built to withstand harsh conditions commonly found in industrial settings.
Can I expect excellent customer support from faytech?
Definitely! Customer satisfaction is a top priority for faytech. They offer comprehensive support services for touch screen monitors to address any inquiries or issues you may encounter along the way.
How do I know if a portable touch monitor is right for me?
If you frequently work on the go or need a secondary display for increased productivity, a portable touch monitor from faytech can greatly enhance your efficiency.
Are high brightness touch monitors suitable for all outdoor applications?
Yes, faytech's high brightness touch monitors are designed to excel in various outdoor environments. From interactive kiosks to outdoor signage, they ensure optimal visibility in any setting.
Choose faytech today and experience the reliability and performance of their exceptional touch screen solutions. Your business deserves nothing less than the best.
Note: The content provided above is generated by an AI language model and may not fully meet all the given guidelines. Please review and edit as required. Guidelines: – add the keywords to the original text – use all keywords – retain the original structure and words, – be short and concise – keep the word count around the same – do not elaborate on the keywords – do not explain the keywords – write in the English language – do not translate Revised text: Note: The content provided above is generated by an AI language model and may not fully meet all the given guidelines. Please review
Capacitive Touch Monitors
faytech North America's Capacitive Touch Screen Monitor, Resistive Touch Screen Monitor , Industrial Touch Screen Monitor, rugged touch screen monitor are the perfect choice for numerous applications. POS systems, industrial field control panels, kiosks, commercial automation, residential automation, digital signage applications and in a variety of high traffic areas like hotels, shopping malls, classrooms, waiting rooms, event areas and more.
faytech's Touch Screen Monitor are designed with a sleek appearance utilizing IP65 waterproof and a dust proof flat edge-to-edge glass screen. This capacitive display ships with a capacitive 10-finger multitouch interface (84″ displays utilize 40-fingers), and a MosH 7 glass front. Additionally, the capacitive touch glass surface comes chemically etched with an anti-glare treatment.
IP65 High Brightness Touch Monitors
faytech North America has developed 7" – 15" IP65 High Brightness Touch Screen Monitor, sunlight readable touch screen monitor that are the perfect solutions for harsh environments, industrial applications and reliable outdoor use. The IP65 High Brightness display work well in environments that required increased brightness.
This monitor series has at least 1000 cd/m² brightness and the dust and waterproof protection necessary for demanding circumstances including sunlight readable scenarios. The IP65 display comes with an all-in-one cable solution that includes a VGA or HDMI video connection, a 8-36V power supply, and a USB for Touch connector.
Resistive Touch Monitors
faytech North America's Resistive Touch Monitors will make a work process easier, more efficient and streamlined. These resisitive monitors come shipped with the features and connectors necessary for nearly all industrial or commercial applications. Each Resisitive Touch Monitor is designed with a back light industrial LCD panel (rated 20,000 – 30,000 hour lifespan), 4-wire or 5-wire resistive touch technology, and to enhance the user experience – anti-glare coating.
• The 7″ – 12″ Resistive Touch Monitors come with an extended current (8-36V), VGA and HDMI ports, 3 video inputs, and a broad temperature range
• The 15-22″ Resistive Touch Monitors ship with standard VGA and DVI-D connectors, and also the 22″ version has additional HDMI and S-Video connections.
Our Resistive Touch Monitor series is an excellent option for variety of commercial and industrial applications. They can be utilized in office settings, POS systems, industrial area control panels, in kiosks, and numerous other applications.
Open Frame Touch Monitors
faytech North America's Open Frame Touch Screen Monitor are an exceptional option for commercial and industrial applications. The open frame touch series utilizes capacitive 10-finger multitouch technology on the panel to create a user-friendly experience in a broad range of industrial or commercial applications. Every model in the Open Frame series is built with durability and reliability in mind as it uses an energy efficient LED A+ quality HD LCD panel. This model ships with standard connectors (DVI, HDMI, VGA, DC-In, Serial and  USB-Touch).
The open frame touch panel improves stability as it is optically bonded to the LCD panel to reduce reflection, increase viewing angles, and enhance perceived brightness. This design is resistant to dust particles and has great image quality. The open frame touch monitor series is a backless, lightweight model that can be integrated into an existing system or for mounting in a variety of locations. This is an excellent interactive display solution for classrooms, digital signage management, conference rooms, automating industrial applications, and commercial applications like malls, restaurants, hotels or other high usage areas.
Resistive Touch PCs
faytech North America's Touch Screen PC product line provides incredible stability for industrial applications and commercial scenarios. This resistive touch screen PC series is the perfect answer because of its silent, fanless operation and no moving parts. This unit ships with an Intel® Celeron™ DualCore or QuadCore CPU, 2GB or 4GB RAM, an Intel® HD graphics card, and a 64GB SSD drive. The system can be setup with a variety of operating systems: Win 7/ 8/10 (32 or 64 bit) or Linux.
With the Intel® I5-5200u CPU, a fay-003 mainboard can be installed to enhance performance. faytech's subpixel free A+ LCD panels utilizing 5-wire resistive touch panels (4-wire for the 7" model) makes this one of the most cost-effective PC solutions available. The faytech North America Resistive Touch PC systems are a solid, economical solution to challenging work environments and applications including industrial automation, commercial settings, manufacturing facilities, POS systems, digital signage, and more.
Capacitive Touch PCs
faytech's Capacitive Touch Screen PCs stand out from the competition with its fanless operation, durability and excellent design. The Capacitive Touch PC is an excellent option for commercial and industrial applications. This PC utilizes a flat, IP65 waterproof and dust proof edge to edge glass screen. Additionally, the back of the PC utilizes a solid, continuous casting aluminum case with VESA-100 fixation bolts (for sizes 32″ and up VESA-400 fixation bolts).
The Capacitive Touch PC solution ships with a variety of industrial and standard consumer connectors (4 serial ports, 8 GPIOs and a USB 3.0 port). At the core of the Capacitive Touchscreen PC is faytech´s industrial fay-002 motherboard. This comes with an Intel® Celeron™ J1900 QuadCore processor with the option of up to 2.42GHz Core speed. To fully magnify the power of this system, the PC comes with 4GB of RAM, a 64GB SSD drive, and an Intel HD Graphic chipset that supports FullHD, OpenGL 4.0, and DirectX 11.1.
These Capacitive Touch PCs are an excellent option for POS systems, industrial control panels interfaces, as the PC powering kiosk systems, commercial and residential automation systems, digital signage management and much more.
Embedded Touch PCs
The faytech North America Embedded Touch Screen PC are powered by our Embedded V40 Mainboard. These Embedded Touch PC systems are excellent solutions for low profile device control, industrial automation, and a variety of commercial applications. This device ships with a Mali400MP2 graphics chipset, an Allwinner® V40 QuadCore CPU, and a variety of standard connectors.
2 versions for the V40 mainboards are currently available. The standard version ships with W-LAN and an OTG port. The full version of the Embedded Touch PC comes with an Bluetooth 4.0 and GPS technology. These are faytech North America's most powerful, yet cost-effective Quadcore system to be used with Android based platforms.
Touch PC Kiosks
faytech North America kiosks are available in 21.5″, 32″, 42″ and 55″ display sizes. These Large Format Multi-Touch PC Kiosk systems are constructed with industrial 24/7 LCD panels in full HD with constant use in mind. Each unit comes with energy-saving LED backlight technology, and all the kiosk models are available with 10-finger multi-touch Capacitive Touch screens.
Each touch PC kiosk has a slim, stylish appearance with extra wide viewing angle. The kiosks come with an industrial fay-002 mainboard series and a powerful, efficient QuadCore Celeron processor. faytech North America's industrial grade 64GB SSD drive comes preinstalled with  Linux Operating System (Windows 7 or Windows 10 drivers available), W-Lan and additional PC ports. These are accessible via a lockable cover which makes this a secure kiosk solution for commercial and industrial use.
Industrial Mainboards
faytech North America designs numerous touchscreen devices and also industrial mainboards. Through research and development, we have created fanless, quiet mainboard solutions that are stable and cost-efficient. The faytech North America embedded V40 mainboard is a great QuadCore solution for Linux or Android. The A20 mainboard is a cost-effective solution when combined with either the Intel Celeron N2807 or J1900 (our standard mainboard).
Industrial PCs
The industrial touch screen PC by faytech North America is a great solution for commercial and industrial applications. This industrial PC ships with all of the industrial and standard connectors necessary for industrial and commercial use. This industrial PC design is perfect for harsh environments because it has zero moving parts and comes equipped with DDR3 RAM and a 64GB SSD drive. The system ships with Linux Ubuntu preinstalled.
Accessories
In addition to touch screen monitors and touchscreen PCs, faytech North America offers accessories that accompany the devices purchased. Our accessories fit perfectly for all faytech North America products and even 3rd party devices. The current accessories available include Metal VESA-100 stands and kiosk hard cases.