Accessories
In addition to touch monitors and touch PCs, faytech North America also offers accessories. Our accessories are the perfect fit for most devices (including certain 3rd party devices). Contact us today if you have any questions!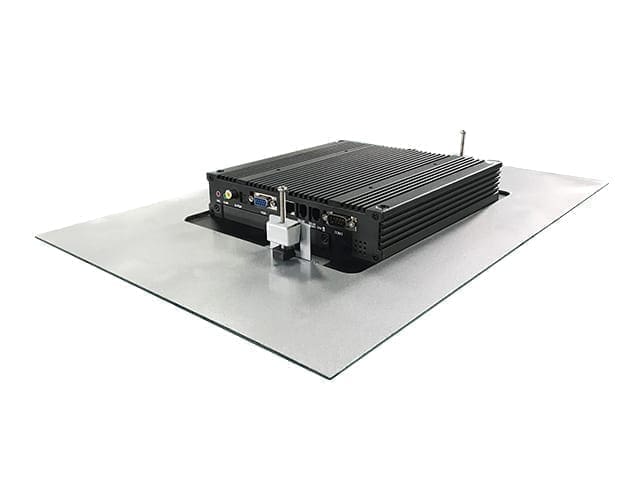 faytech North America Accessories
A touchscreen display or computer is one that allows operations via direct physical contact. In order for the touchscreen to work in an efficient manner, there are accessories that are used. If there are no accessories, it can be very difficult even to mount the screen on the wall or to place a device in a convenient location in your office or facility.
Affordable accessories for our monitors and displays
Wall mounts have been on the market for a long time now. Before they came on the scene, different other strategies were used to make sure that the experience of using such screens was worth it. The advantage they have is that they are easy to use. Once they have been installed correctly, they always go a long way in adding to the effectiveness of the display.
History of the touch screen devices and the evolution of product accessories
The history of the touch screen PCs and monitors dates back to the early 2002 when one company almost managed to design this kind of gadget. They called it a smart skin at that time. A lot of research was put into perfecting this product. That is why in the year 2007, another company came up with yet another improvement on what had already been done. It was partially successful but there was still a long way to go before the final product could come on the market so in 2011, a refined product finally hit the market.
When touch screen devices were beginning to be welcomed to the marketplace, the need for accessories was recognized. Initially, stands came permanently attached to the screen, but this led to a number of inconveniences ranging from poor visibility to obstructions. It meant that even if you had a screen, you also needed to find a higher place where you could put it. As there was need to hang it straight on the wall, this is where the bracket mounts came in to provide a way of hanging the screen to the wall. The main advantage was that in public places, there would now be a way of putting the screen at the right position on the wall and allow everyone to watch. With the use of universal bracket mounts, it has even become easier to make adjustments. Therefore, monitor stands and brackets have come on the ground to refine what has already existed and make it even better.
Contact faytech North America for all your questions.
OUR OFFICES
NEW YORK
239 West 29th Street
Ground Floor
New York, New York 10001
FLORIDA
7630 NW 25th ST
Suite 2A
Miami, FL 33122
CALIFORNIA
1900 State Street
Suite J
Santa Barbara, CA 93101
+1 646 843 0877
sales@www.faytech.us