Faytech North America's Lapscreen
Lightweight Portable Monitor
faytech North America manufactures a 12.5″ LAPSCREEN Touch Monitor

If you have any questions or would like recommendations, contact us today and our specialists will be glad to help.
This lightweight portable monitor, also known as the LAPSCREEN, is the perfect solution for people that require an extra screen while doing their day-to-day activities. Whether you connect it to your mobile phone, tablet or laptop, it will be an easy and convenient way of extending (or duplicating) the screen of your smart device over USB Type-C or HDMI cable.
With a weight of only 350-400 gram and roughly similar measurements as an A4 paper / US letter, would this monitor work perfect for people on-the-go. There is currently a 10-point multi-touch version available, as well as a non-touch version, your solution for your needs!
Whether you are on a business trip, with the need to give presentations in different locations, a student constantly working on different projects or just a casual traveler that needs an extra screen, the LAPSCREEN is the solution for you.
The monitor has a full HD LCD Panel with a thickness of less than 4mm and no bezel on the sides and top, it is invented by Michél Haese and exclusively produced by faytech.
The LAPSCREEN is also referred to as the 3rd evolution of mobile computing right after the LAPTOP and SMARTPHONE, due to its innovative design and many application uses.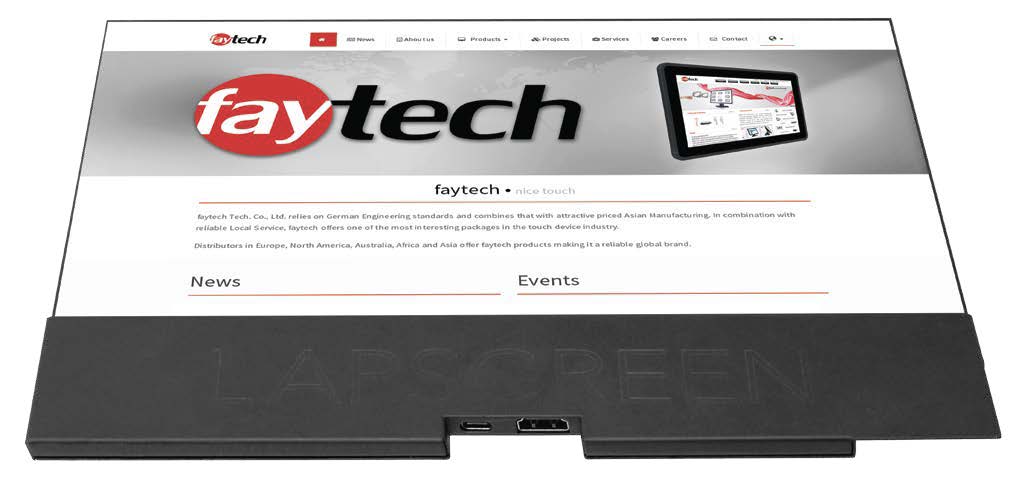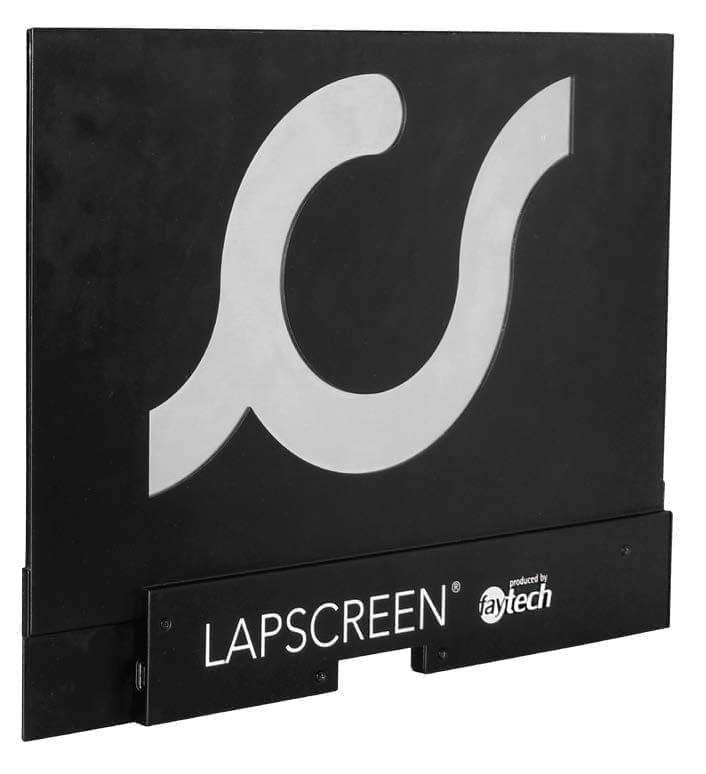 Specifications
Full HD (1920 x 1080) LCD Panels
Perfect touch monitor for people on-the-go
10-Finger-Multi Touch Capacitive Touch Panel
Optically bonded Touch Panel to LCD Panel
Thickness of less than 4mm (screen) / 8mm (mainboard)
A4 Format in length and US letter format in width
Weight of around 400 grams
Supports a wide range of OS sytems
Plug and play ready