All-in-one industrial touch screen PCs with fanless operations are the bare minimum for many industrial operations. These use cases range from food production, distribution systems, food processing, agricultural controls or automated packing machines.
These type of touchscreen computers require unique ratings to be considered liquid resistant, splash proof, or anti-dust. Because there is a broad range of applications, there are rating such as IP65 that cover many industrial PCs.
The following industries commonly use industrial computer systems:
1. Factory Automation.
Factories can be harsh environments that require resistant computing solutions.
2. Food Processing Controls.
Food processing plants are high risk for liquid damage.
3. Packaging Systems.
Packaging plants are active environments that require resistant machines.
4. Distribution Systems.
These systems require industrial PC solutions to be embedded around a workspace.
5. Industrial Control Interfaces.
Manage plant operations.
6. Industrial Power Control Systems.
Provide oversight of power usage.
7. Industrial Cooling.
Manage the climate of a building or plant.
8. Industrial Refrigeration Systems.
Manage the internal climate of labs or work spaces.
9. Industrial Heating Systems.
Control internal environment of commercial or industrial buildings.
10. Vessel Control Stations.
Manage naval/ground/aeronautical operations.
11. Agriculture Control Systems.
Manage agricultural processes.
12. Industrial Green House Control Systems.
Control and monitor green house environments.
13. HMI – Human Machine Interfaces.
Manage the connection between human and machine interfaces.
14. 3D Printer Controls.
Control commercial printing applications.
15. Industrial Mobile Computers.
Manage operations from remote locations.
16. X-Ray Scanning Systems.
Manage operations within medical and research facilities.
17. Commercial Printers.
Manage print operations in heavy usage areas.
18. Industrial Food Processing.
Manage food processing activities in sanitary conditions.
19. Medical Machinery.
Manage a hospital or research facility operations.
20. Waste Processing Controls.
Manage operations in recycling or garbage disposal operations.
Industrial computers can be used in a variety of different environments and conditions. One of the most important elements to keep in mind is that these machines are designed to work continuously under extreme conditions. High heat, freezing cold, extreme dryness, and high wetness environments.
Faytech North America, manufacturers of touch screen monitor provides industrial computing solutions like industrial motherboards and rugged touch screen monitor that are flexible and can be integrated into existing systems. These fanless industrial PCs can be used in most industrial automation systems in a manner that is almost plug and play. The combination of faytech NA computing technology and our client's control systems is a powerful way to enhance quality and output.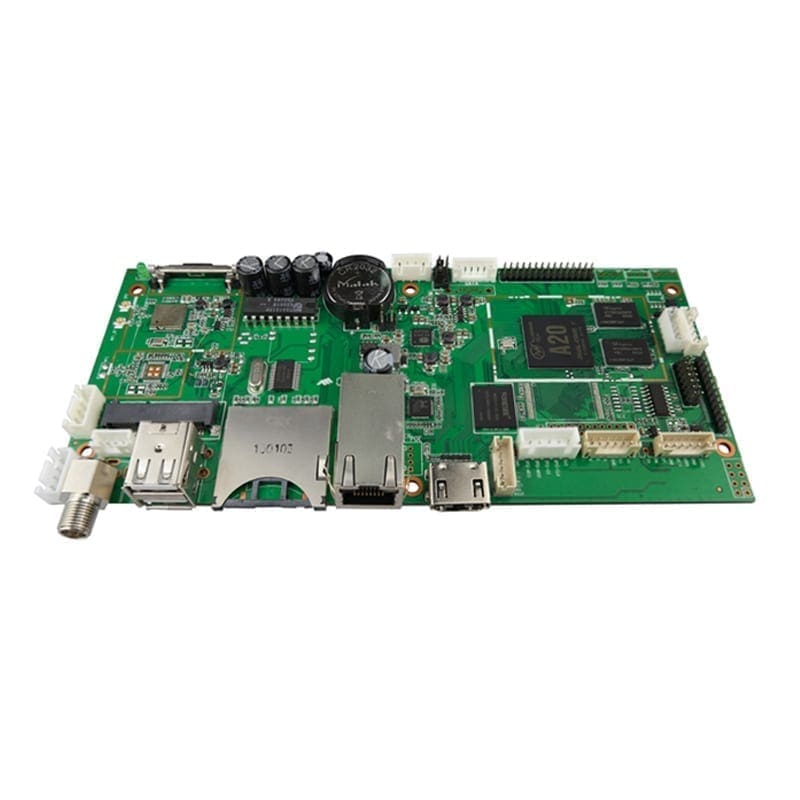 Recent developments in industrial products automation are enhancing the output of production while reducing the human intervention. In such settings, control systems combined with faytech NA's industrial computers are used to control automatic operations of various forms of equipment and integrated technology. For example, robotic arms can speedily perform labor intensive and repetitive tasks in large car factory production lines more precisely than human labor can produce in a similar time frame.
Massive automatized systems such as manufacturers, mining operations, industrial plants and much more need the reliability that the faytech North America industrial PC computing systems can provide. Intense work environments and continual, non-stop processing will quickly render a consumer-level computer unusable. Downtime comes at a high price and every second that a PC is not functioning, thousands if not tens-of-thousands of dollars are being lost.
Contact us today at faytech North America to learn more about our industrial computing solutions. Our experts will be happy to answer any questions you might have.
[breadcrumb]