We are thrilled to announce the release of the faytech Lap Screen, our first consumer product and newest addition to our collection of high-end touchscreen products.
The Lap Screen is a thin, weightless panel with touch capabilities that can be used as a large display for any HDMI desktop device, or USB-C device, such as any new iPad or Macbook, as well as Android devices. Designed for ultraportable productivity, the Lap Screen allows users to work efficiently from any device by providing them with a 11.1" x 8.3" workspace– about the size of standard printer paper– from which to operate.  This solution is light as paper, too, as it weighs around 400 grams and measures 4mm thick. The screen supports multiple OS systems.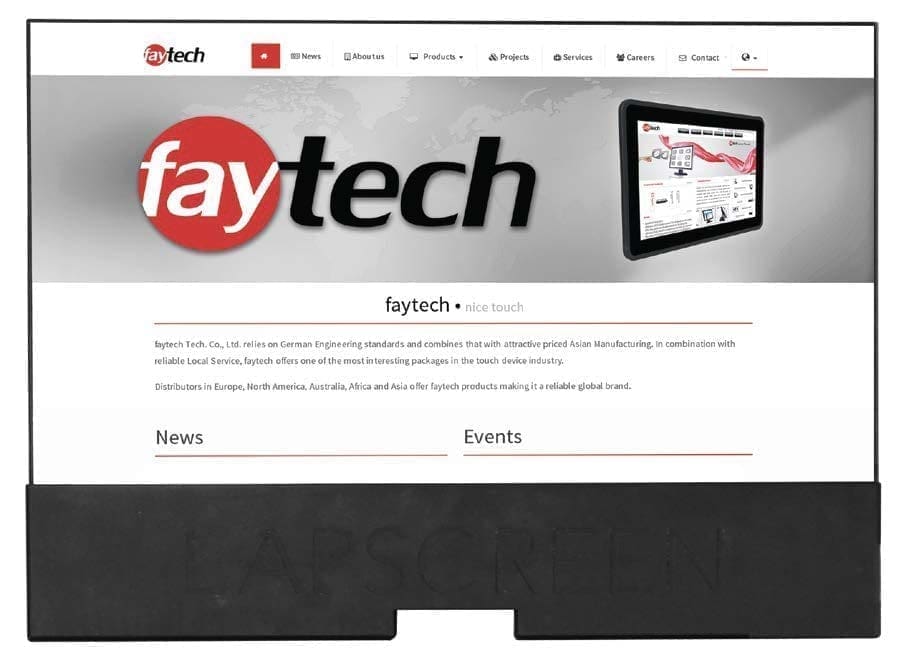 It comes in touch and non-touch variants, for those interested in using the screen monitor as a secondary desktop display. The LCD screen is optically bonded to the touch panel, allowing for Full HD LCD Display.
Online tech magazine, Verge, touted the screen as a great tool for on-the-go productivity, the most efficient LCD display at CES. Writer Chaim Gartenberger said the product was so slick, "to the point where what [he] assumed was one screen actually turned out to be a stack of them." With the screen's convenience and ease, saving users from connecting an excess of wires to display, Popular Mechanics Magazine called the device "a glimpse of a better possible future."  
The Lap Screen costs $200 for the non-touch variant and $265 for the touch variant. Check them out here.